Welcome
Congratulations on making the smart decision to install Protected Folder.
Protected Folder is designed to password-protect your folders and files from being seen, read or modified in Windows 7, Vista, XP and Server 2008, 2003. It works like a safety box, just drag and drop the folders or files you want to hide or protect into Protected Folder, then no one can see, read or modify them.
Note: You can also open Protected Folder, click Support button at the top right corner and then choose User Manual to open this Quick Start Guide.
Set Password
Before you can use and unlock the functions of Protected Folder, you have to set a password for Protected Folder when you initially use it.
You can change the password for the program in Options. However, please remember the password for Protected Folder as you need it to open and use the program. You can also set a password hint in case you may forget your password.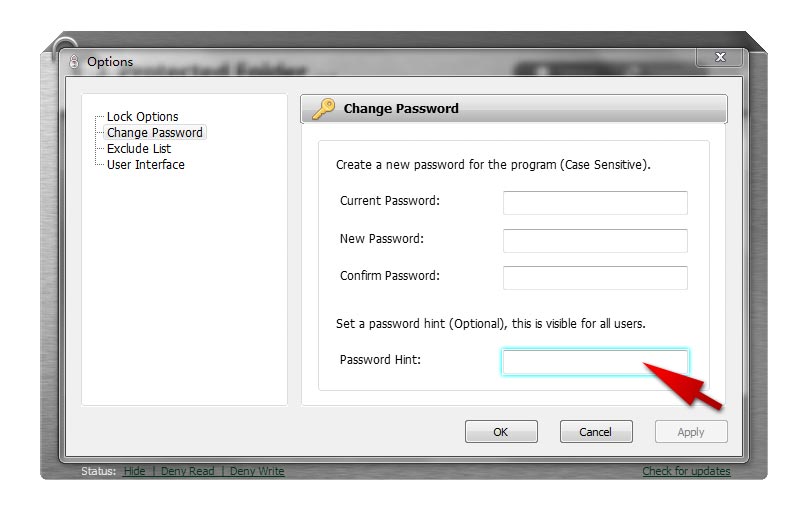 Lock Options
Click Options to set the Lock Options, you just need to click the green button to set the status and apply the settings.
Note: This setting will apply for all files and folders you added into the program.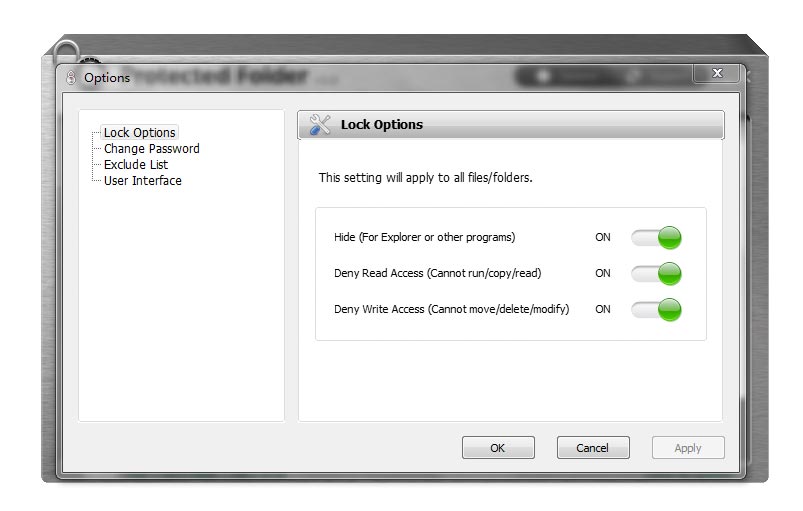 Add Files/Folders
You can easily drag and drop the files and folders you want to protect or click Add button to add into this program.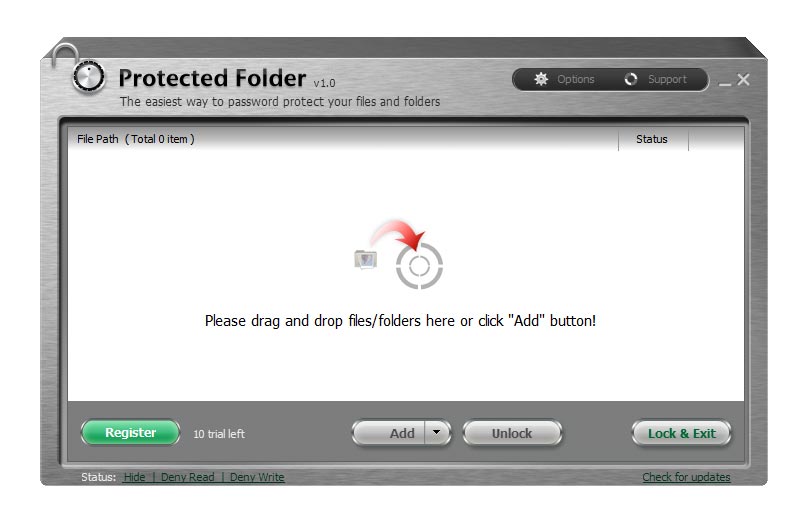 Exclude List
Some system files and folders should not be protected as they will cause system error while the system cannot access them. To avoid this, we add these files and folders to the Exclude List. Moreover, you should also add other items which will cause such problems to the Exclude List.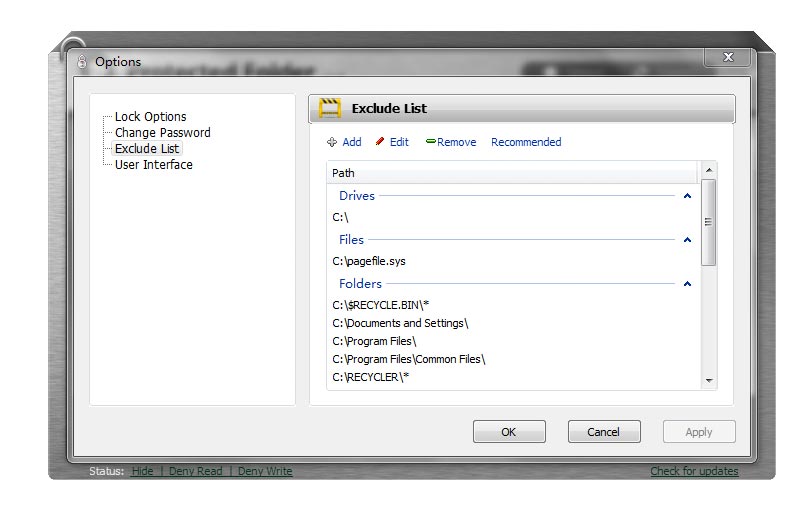 Manage Protected Files
You can directly click the protected file/folder to open and manage it.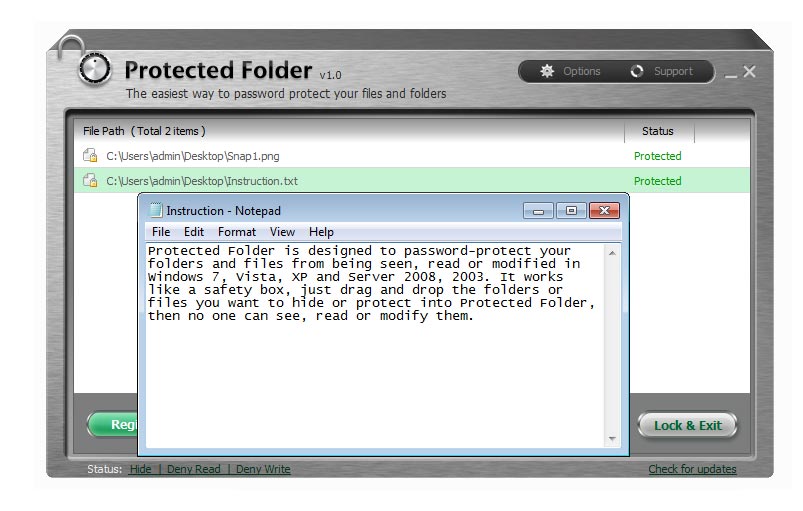 Upgrade
You have 20 free trials of Protected Folder. When the trials end, please click on the Register button in the left corner and then click Purchase Online to buy a license code. After you get the license code, please click the Register button again to enter into your license code. Then you can enjoy Premium version of Protected Folder.